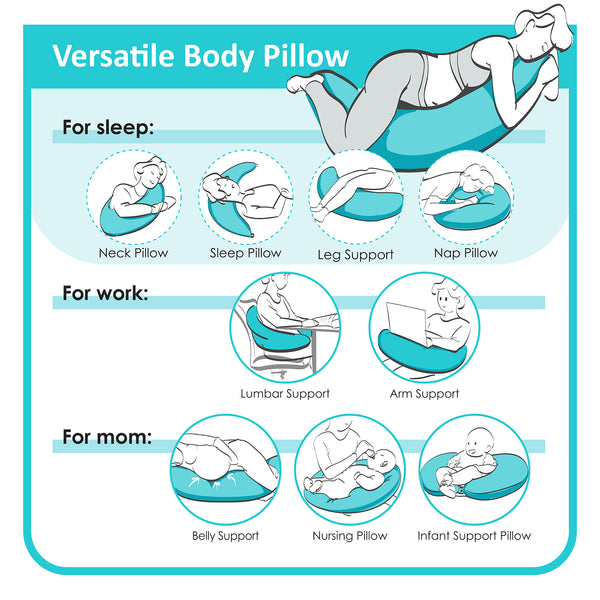 Vacuum-Packed Body Pillow
This body pillow is vacuum-packed. When you first take out the pillow, it may be flat and wrinkled. No worries~ Just slap the pillow hard from all sides and wait a few hours, it will be fluffy again.
Versatile Hug-Support Body Pillow
For most side sleepers, pregnant women, and back sleepers, knee pain and lower back pain are so frustrating. Now you do not need any fancy devices to help prevent knee pain that happens when you sleep. Just hug BYRIVER Versatile Body Pillow and place it between your knees once you are ready to go to sleep. BYRIVER Full Body Pillow has a contoured shape that aligns with the shoulder, back, and leg preventing knee rubs against each other and relieving any type of nerve tension.
Pillow Size
Length: 39inch(99cm). Width: 12inch(30cm)